A Catastrophe Upon Delivery
In this mail art project, I used six found postcard books to create close to a hundred unique postal nightmares.
I created 93 (4" x 6") postcards, each already containing an image of a classic work*, which I then artistically traduced and symbolically defamed.
Each card was uniquely trashed, using mixed media; from cut-n-paste collage and acrylic painting to handwritten poetry or even fire.
Called "the most difficult art to get a hold of", all you had to do to get one of the 93 individual works was to simply send in your postal address.
Now, knowing they'd be free, many of the cards were elaborate enough to be destroyed by USPS, highlighting, both, that just because something is
free does not mean you get what you wish for, and that our current postal system is a complete mess, which caters to junkmail over personal property.
Still, you can view image scans of all 93 works by downloading a 10 Mb zip file here.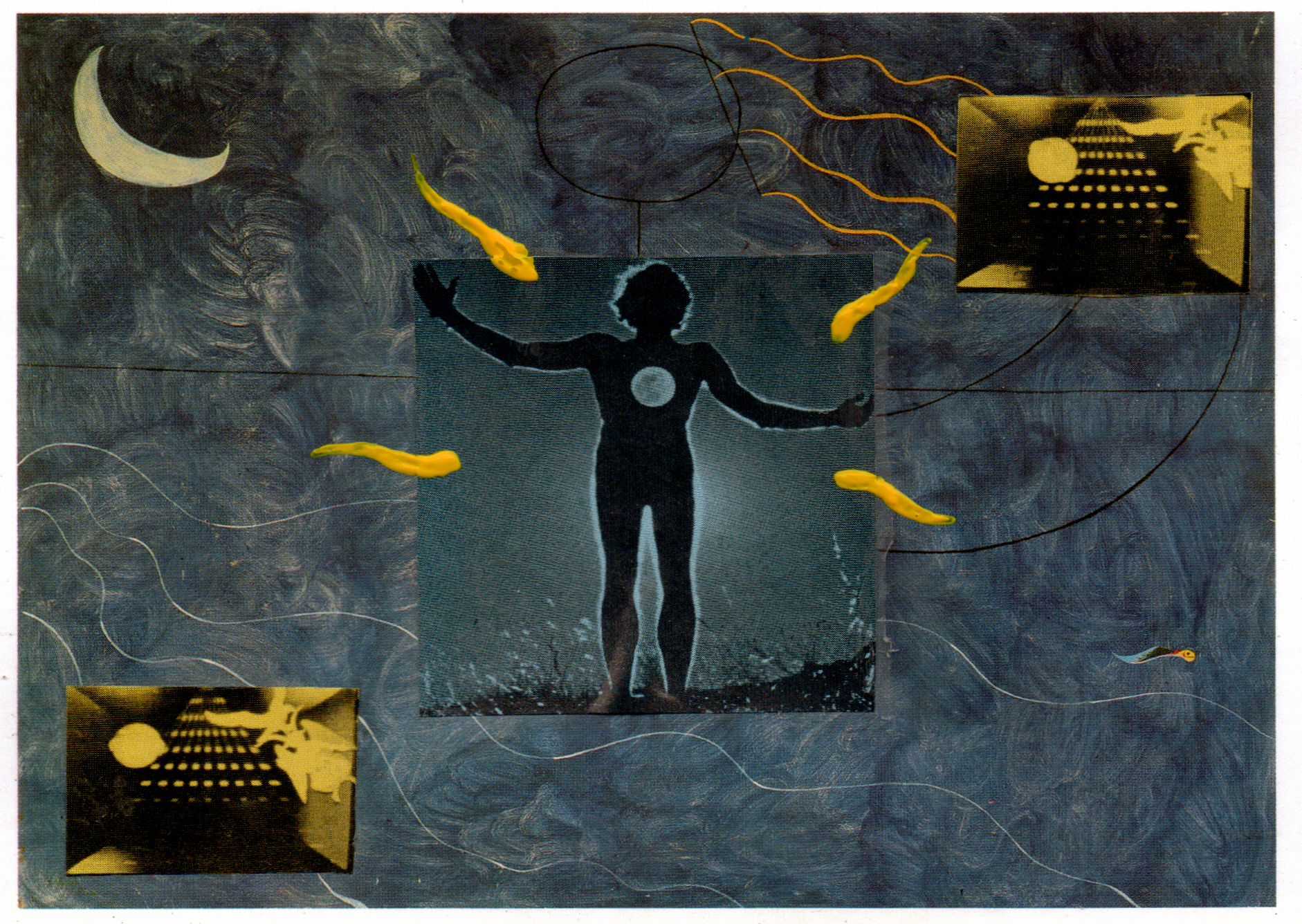 Woman Bathing by Joan Miró, retitled Moonlighting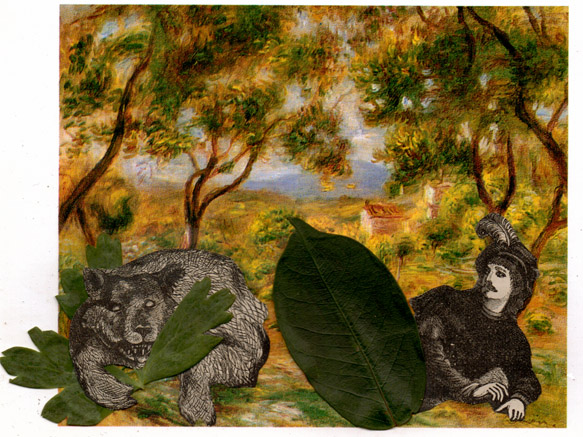 Vines At Cagnes by Pierre-Auguste Renoir, retitled Co-Habitation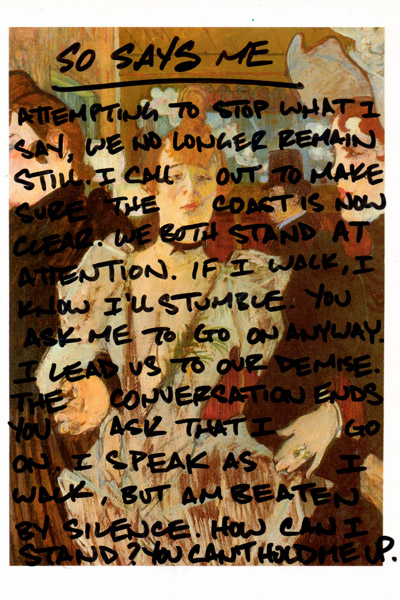 La Goulue by Henri de Toulouse-Lautrec, retitled So Says Me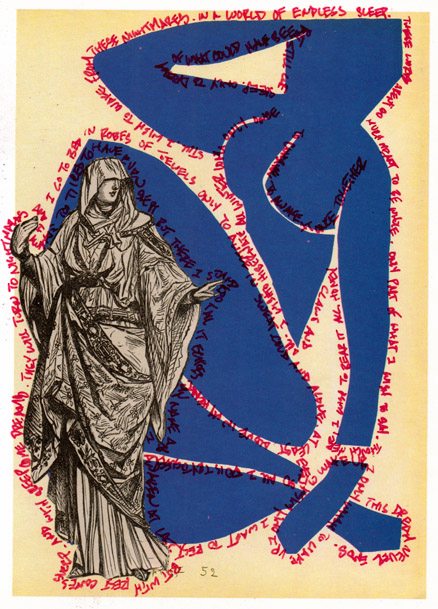 Blue Nude III by Henri Matisse, retitled To Sleep Forever

(close up from) The Citizens of Calais by Auguste Rodin, retitled Burnin' Up For Your Love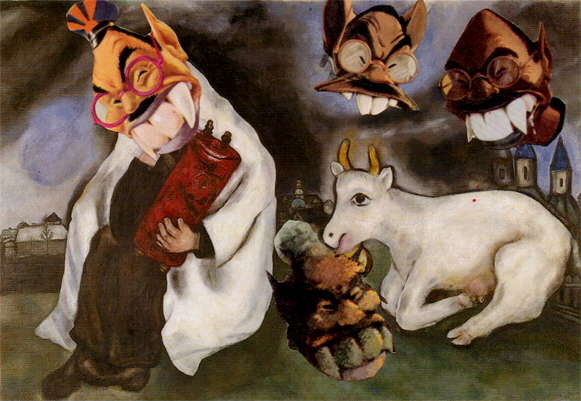 Solitude by Marc Chagall, retitled You're Never Alone
*All the images trashed are postcards collecting the works from Pierre-Auguste Renoir, Marc Chagall, Henri Matisse,
Henri de Toulouse-Lautrec, Joan Miró, and Auguste Rodin.